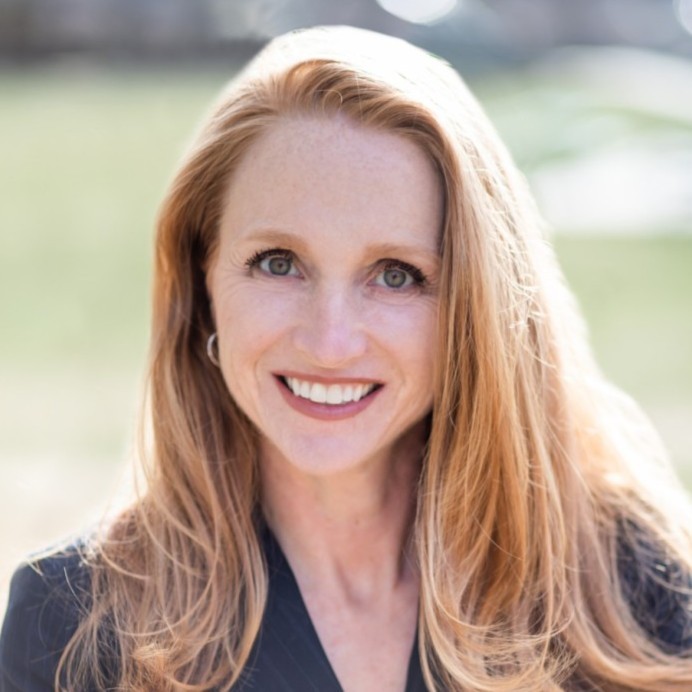 If there's been one constant in healthcare over the past two years, it's been in the speed of change, largely in response to the Covid-19 pandemic. Suddenly, healthcare had to embrace new working models and new technologies to provide appropriate patient care. It's no wonder that healthcare ranked at the top of all other industries in "New Ways of Working and Processes", "New Technology Tools and Infrastructure" and "New Workplace Wellness Practices". staff," in a recent survey of 1,200 business leaders.
Inevitably, healthcare organizations will want to scale and innovate on these key shifts, especially in cutting-edge areas such as digital patient-facing technologies. To better engage their patients in digital, healthcare can learn three valuable lessons from the consumer products and services industries, which for years have applied a "customer first" approach to their digital technologies.
From my years of experience in consumer products and services, and now in healthcare, these three lessons stand out:
1. Understand and meet the basic needs of your patients – find out what they really want
2. Learn through a process of testing and adapting – don't assume you know everything
3. It's not about the fancy new technology – it's about the experience
1. Understand and meet the basic needs of your patients
"Consumer research" is common, but in consumer products and healthcare, I've seen many ways research has been done right, and also wrong. Satisfaction surveys may not be specific enough to support informed and agile decision-making around digital healthcare. Consumer focus groups can give more in-depth information, but are usually a way to get feedback on an almost completed product or experience, so the conversation may already be stilted, limiting true information.
The best method to generate truly innovative consumer ideas is to use human-centered design, which takes the human perspective into account at all stages of the problem-solving process. In a clinical setting, for example, this means humanizing patient experiences to meet emotional and clinical needs. Concretely, this means understanding the lives of patients and their family members; learn how they prioritize their time and finances; find out what keeps them up at night and what could make their life easier. This is where the innovation and prioritization of a consumer-centric digital strategy truly begins.
2. Learning through a process of testing and adapting
No matter what you already "know" about healthcare, there's probably a lot more you can learn, especially directly from your end consumers. Once you've gained real consumer insights – by putting yourself in other people's shoes and devising ideas based on that insight – test and learn. Don't wait for a "perfect" idea, but proceed and adjust as needed – this is the essence of agile thinking.
Creating a new service, product or experience in any industry can be daunting, as investment and delivery times can be significant. It will be faster and cheaper to experiment or prototype and improve than to be sold on an idea, to make significant investments, to develop the product or experiment over months or years, and to only then learn if that is what consumers really want.
Instead, test early. Learn and adapt quickly. Develop your test, learn, adapt, then deliver. Consumer companies are experts in this process. It's an approach that should be fundamental for healthcare organizations as they develop new ways of digital care.
3. It's not about the fancy new technology
Remember the Segway, the personal motorized scooter that riders control by leaning one way or the other? There was a time when Segways were supposed to be the future of personal transportation, with one in every garage. Today, Segways are mostly relegated to use by tour groups and mall cops. The lesson here: don't get so enamored with what's shiny and new that you lose sight of its applicability and user acceptance.
When it comes to digital technology in healthcare, rather than focusing on fancy digital tools, like artificial intelligence, the Internet of Things (IoT), and more, think about how your efforts support patients' healthcare experiences. Your hierarchy of priorities should be anchored in the consumer experience and around learning how technology can improve that experience.
Patients as teachers
Why listen to patients on digital applications? Patients can be incredible allies and advocates for their own health and, in doing so, dramatically improve the outcomes of their care. Additionally, patients can gain an infinitely valuable outside-in perspective. They can directly provide you with insights into what it really means to receive care, engage with your organization, make sense of costs or payments, understand the value of your services, and/or explain what they really need to live. their daily life.
As healthcare continues in this new landscape of digital technology applied to patient experiences, applying these three key lessons from the consumer and service industries will help you move forward more efficiently and effectively.
---
About Alison Budor
Alison Budor is a healthcare management consultant at Freed Associates. Allison has over 25 years of experience in health and consumer products, developing, creating and executing disruptive solutions and experiences.